Coyote and Fox
2019
24"x36"
Acrylic ink on wood assemblage
*Available: please inquire on contact page
This piece was originally created for a fundraiser for the Historic Fort Missoula Museum. The assignment was to create a piece from a decade in Missoula's history. I chose the 1860's.
"Your (Coyote's) bones may be scattered but, if there is one hair of your body left, Fox can make you live again." - the great Spirit Chief, Salish legend
Katshituashku - Dad
2018
30"x36"
*Available: inquire on contact page
Earth teach me quiet ~ as the grasses are still with new light.
Earth teach me suffering ~ as old stones suffer with memory.
Earth teach me humility ~ as blossoms are humble with beginning.
Earth teach me caring ~ as mothers nurture their young.
Earth teach me courage ~ as the tree that stands alone.
Earth teach me limitation ~ as the ant that crawls on the ground.
Earth teach me freedom ~ as the eagle that soars in the sky.
Earth teach me acceptance ~ as the leaves that die each fall.
Earth teach me renewal ~ as the seed that rises in the spring.
Earth teach me to forget myself ~ as melted snow forgets its life.
Earth teach me to remember kindness ~ as dry fields weep with rain.
- A Ute Prayer
Be Still and Wait
2018
36"x18"
Acrylic ink on wood assemblage
*Available: inquire on contact page
"When you are in doubt, be still, and wait;
when doubt no longer exists for you, then go forward with courage.
So long as mists envelop you, be still;
be still until the sunlight pours through and dispels the mists
-- as it surely will.
Then act with courage."
-Ponca Chief White Eagle (1800's to 1914)
This piece was originally designed to coincide with a fellow artist's work, Katrina Ruhmland. It was built to illustrate a personal moment from her life, and path-altering epiphany. She created a series of six beautifully beadworked elk-leg bones, which were displayed under my painting.
2016
34"x47"
Acrylic ink/pen/charcoal on wood assemblage
SOLD
"Man's law changes with his understanding of man. Only the laws of the spirit remain always the same." - Crow proverb
Oh, My Love What a Mirror Image We Are
2016
18"x32"
Acrylic ink/pen/woodburn on wood assemblage
*Available: inquire on contact page
Oh my love, what a mirror image We are,
dipped down, waxing, waning.
Like the moon in its pearl shell
You hang between these layers
We call reality and figment,
hovering, floating, falling,
You are a white specter,
an innocent, contained in raw form
from Your first day.
Beware the figment, the underworld,
for there They hunt,
not like in reality where They only can crave
and long, and satiate
only on Our fear.
Below They hunger and waitfor a tender morsel to drop,like snowflakes on a child's tongue,where You shall melt just as rapidlyand completely.Reality is real, and new, and clean;but figment is more, and ancient,and eternal,guarded by its keepers,the gate remains open, just a crack.
Enough to allow a stray drop,
an unsuspected soul,
to slip by
unhindered,
unannounced.
But where shall It land?
2015
4"x4"x6"
Acrylic ink/pen on wood assemblage kinetic sculpture
SOLD
"And so it goes..."
Kurt Vonnegut, Slaughterhouse Five
2015
8"x6"
Acrylic on wood assemblage
SOLD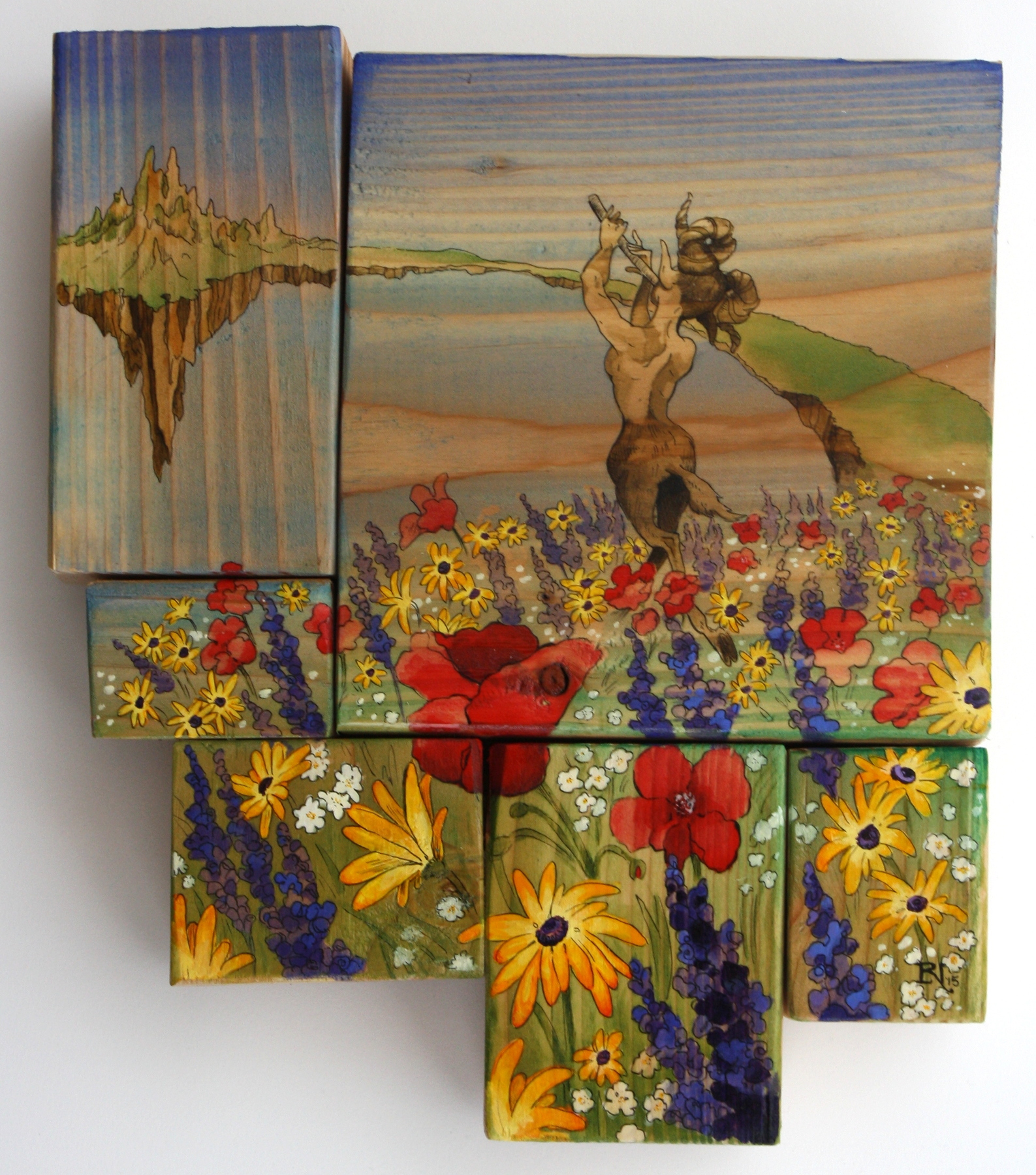 Where the Wildflowers Grow
2015
9"x12"
Acrylic ink/pen on wood assemblage
SOLD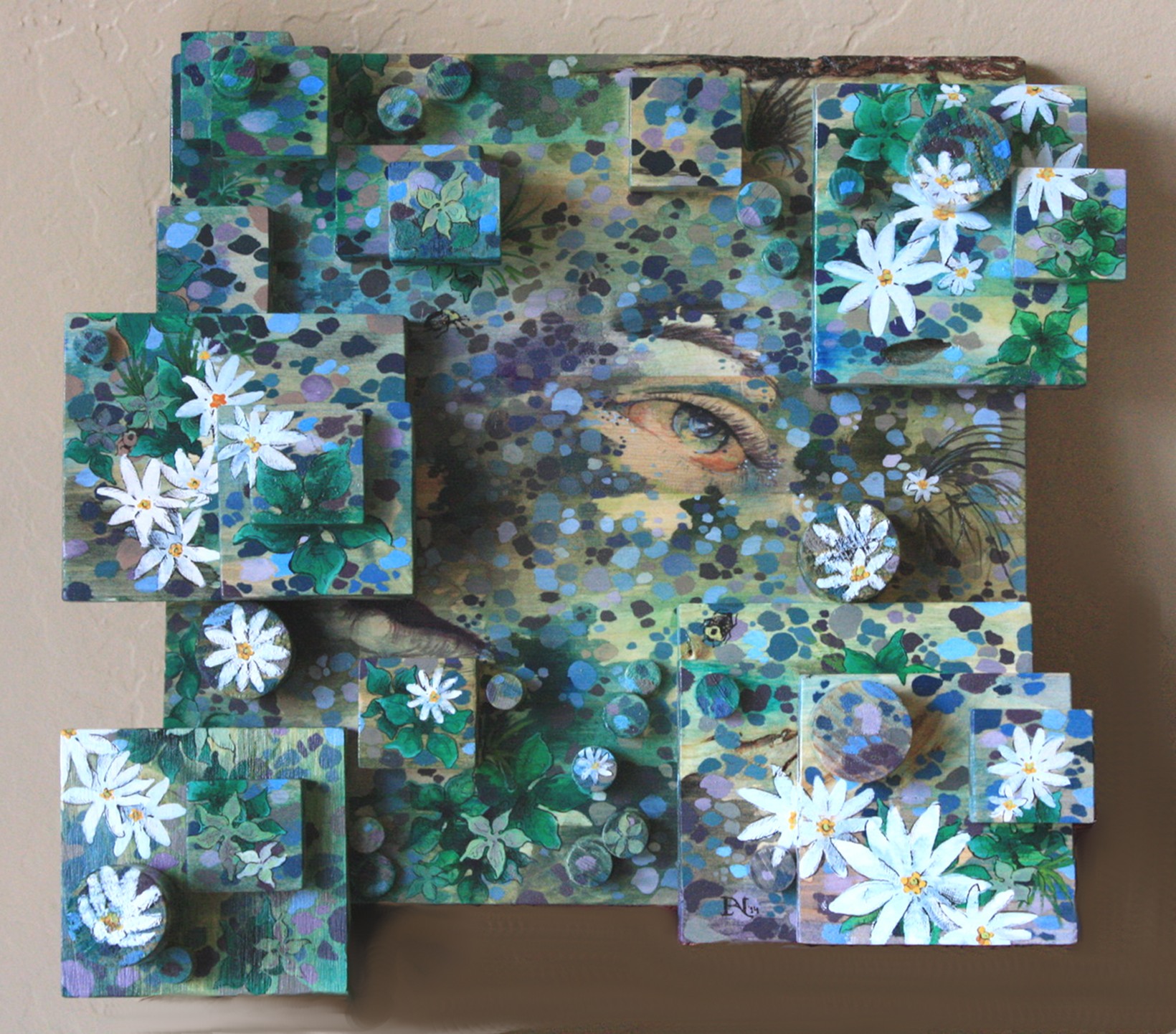 I Am in Them, and That is Eternity
2014
14"x14"
Acrylic ink/pen on wood
SOLD
"From My Rotting Body, Flowers Shall Grow, and I Am in Them, and That Is Eternity"
—Edvard Munch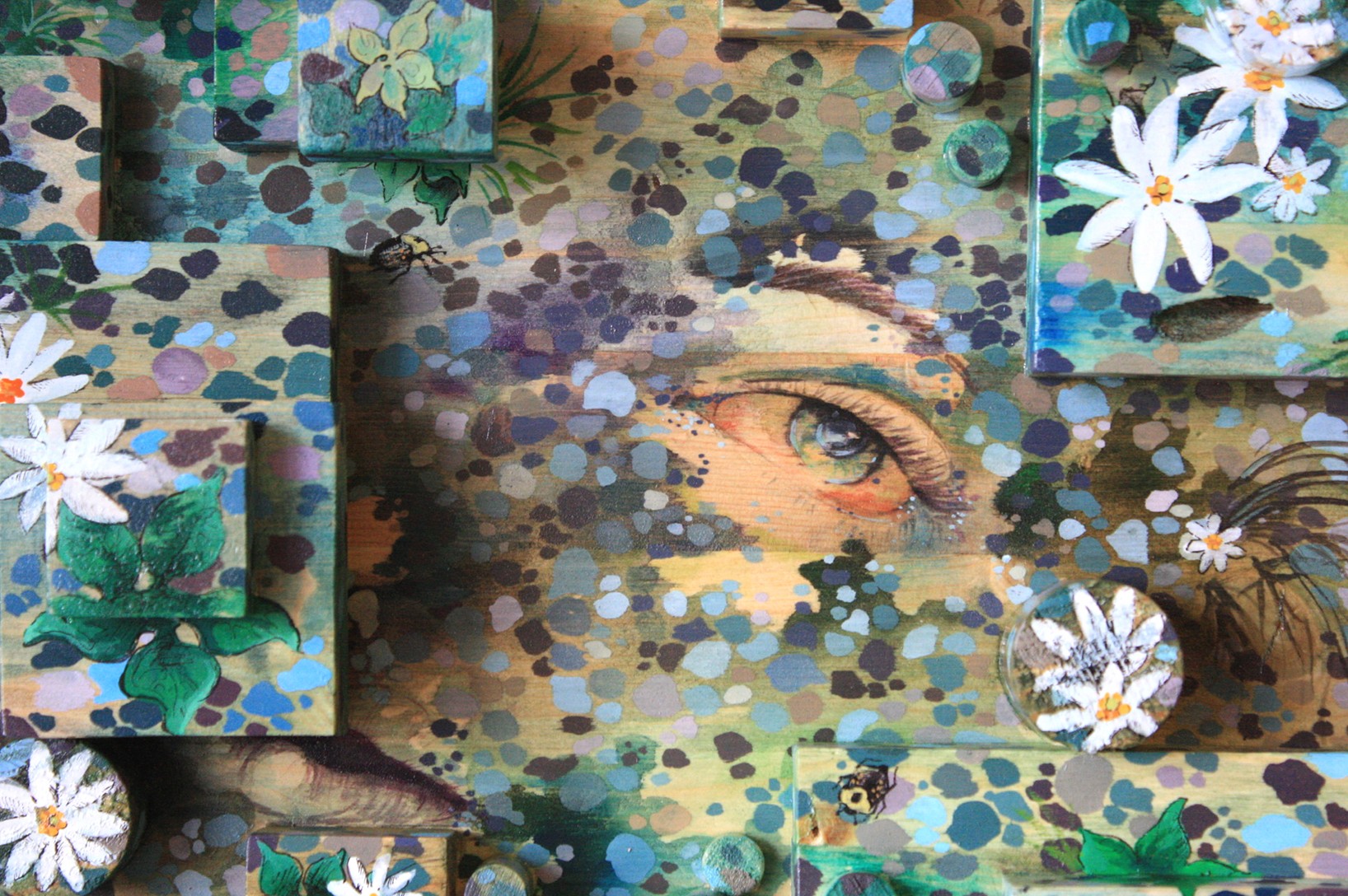 2014
36"x40"
Acrylic ink/pen on wood assemblage
SOLD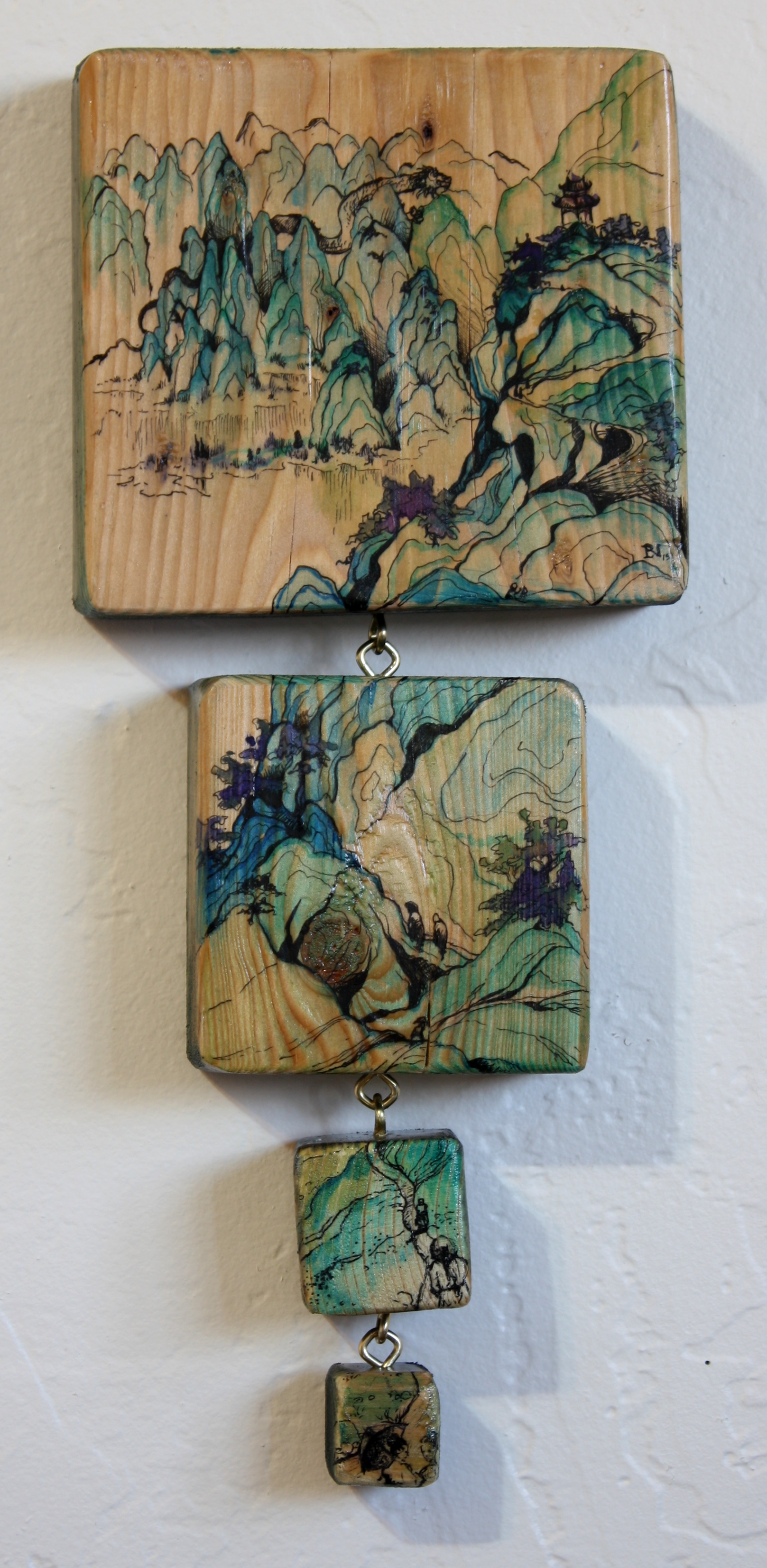 2015
4"x12"
Acrylic ink/pen on wood
SOLD
2015
10"x14"
Acrylic on wood assemblage
*Available: inquire on contact page